WGIMT News and Updates
New Papers by WGIMT Members and Colleagues:
Laakmann, S., Blanco-Bercial, L., Cornils, A. 2020. The crossover from microscopy to genes in marine diversity - from species to assemblages in marine pelagic copepods. Phil. Trans. R. Soc. B 375: 20190446. [ https://doi.org/10.1098/rstb.2019.0446 | ICES Newsletter blurb on this article ]
Now Available: Report on the first Advanced Zooplankton Course (AZC1)
A report on the first Advanced Zooplankton Course (summer of 2018) is now available. [ Click here for the Report ].
The WGIMT Zooplankton Barcoding Atlas
A pilot interface for the WGIMT Zooplankton Barcoding Atlas is now available Look for the link under the Molecular Methods menu item.
Recorded MBON Webinar now available:
MetaZooGene: Toward a new global view of marine zooplankton biodiversity based on DNA metabarcoding and reference DNA sequence databases.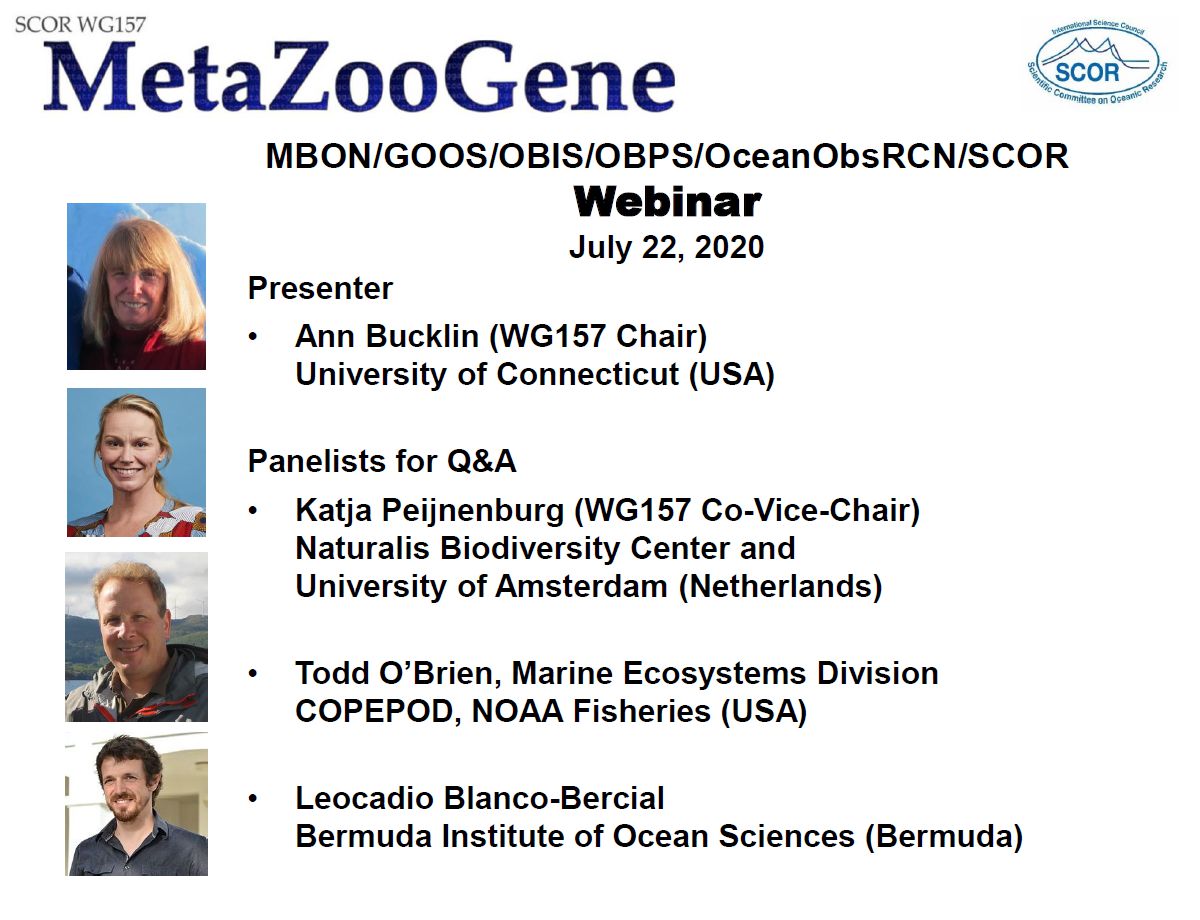 On 2020-July-22, Ann Bucklin presented MetaZooGene work at a Marine Biodiversity Observation Network (MBON) webinar. The webinar was followed by a Questions and Answers sessions with three MetaZooGene-member Panelists: Katja Peijnenburg, Todd O'Brien, and Leocadio Blanco-Bercial.
The presentation slides and webinar video recording are available at the links below:
- Recorded Webinar Video (click here)
- PDF Slides from the Webinar (click here)
.
.